History of Goodwill Industries of the Valleys
Goodwill Industries of the Valleys is one of more than 150 independent, community-based Goodwills in the United States and Canada. The Goodwill we know today was created in January 2000 through the merger of four organizations with similar missions. All the organizations were committed to serving people in need. The organizations were the New River Valley Workshop, Developmental Center of Franklin County, ARC, and Goodwill Industries Tinker Mountain. Goodwill is now better able to meet the needs of the individual communities throughout the service area.
Goodwill Industries of the Valleys was founded on October 10, 1931, in Roanoke, Virginia, and formed from the old Union Mission. Goodwill. Mr. S.L. Thomas was the first superintendent, and he oversaw 20-30 people operating a paper plant generating about $10,000 a year. Goodwill had a cabinet and shoe shop, store, mission hall, and 32 rooms for the homeless in the three-story brick building on Norfolk Avenue. The Roanoke program is one of 89 Goodwills, and it was the 64th program organized according to records dating back to 1935.
For more information on Goodwill Industries of the Valleys, contact info@goodwillvalleys.com.
History of Goodwill Industries International
Rev. Edgar J. Helms, a Methodist minister, founded Goodwill in 1902 in Boston's South End. Helms collected used household goods and clothing from more prosperous areas of the city. He then trained and hired workers who were poor and immigrants to mend and repair the used goods. The goods were resold or given to the people who repaired them. The system worked, and the Goodwill philosophy of "a hand up, not a handout" was born.
The organization provided job skills training programs and even a rudimentary placement service. The name "Goodwill Industries" was later adopted after a Brooklyn, NY, workshop coined the phrase.
During the decades following, Helms' vision spread as Goodwill organizations sprung up throughout North America. The Depression-era brought an increased focus on people with disabilities. In later years, people with economic and social barriers to employment started benefiting from Goodwill's outreach. Today, Goodwill is international in scope, and the populations we serve are more diverse than ever. Our ultimate goal remains unchanged: to place individuals in productive and competitive employment.
The Goodwill enterprise is a network of more than 150 community-based, autonomous organizations in the United States and Canada with a presence in 12 other countries.  Learn more about Goodwill Industries International.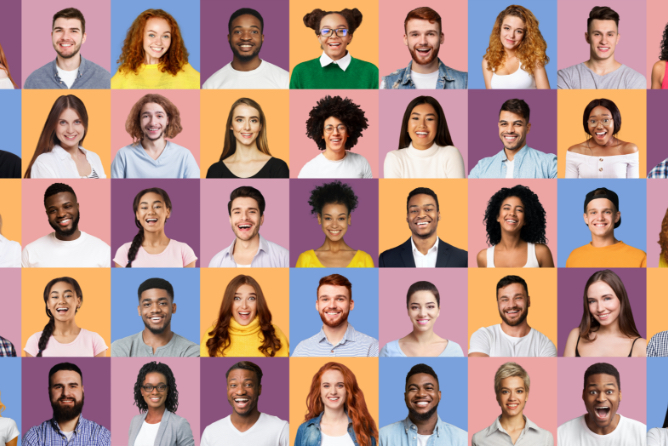 Diversity and Inclusion
Since its beginning in 1902, Goodwill has been removing barriers for those experiencing systemic injustices. Our organization was founded on the principles of eliminating poverty and helping people, families and communities overcome barriers to economic freedom. We believe our core value, include: ensuring everyone has a voice, is not merely a statement but an essential belief in the way we act as an organization. A century later, Goodwill continues as a vital community resource used by people working hard to get ahead.