Goodwill's mission, and the reason for our stores, is to help people find a job, train for a better job, or earn life skills that allow them to live more independently. These programs are funded primarily by the sale of donated items in our stores.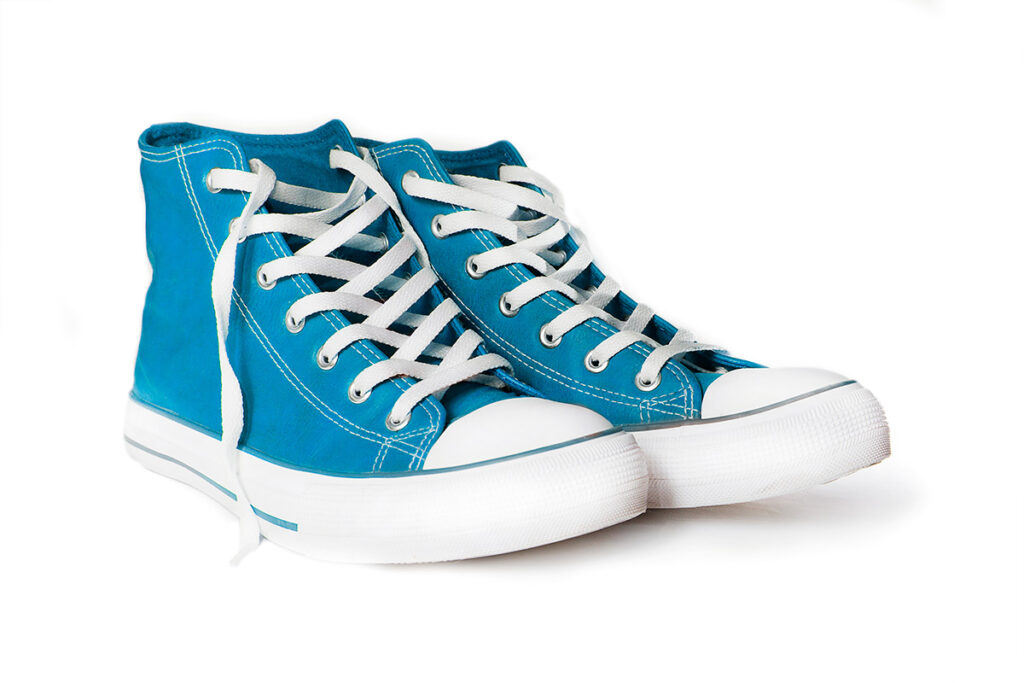 Please donate your gently used:
Clothing, accessories, and shoes
Toys and books
Housewares, linens, cookware, and dishes
Furniture and small appliances
Computers and electronics
Sports equipment, collectibles, and more!
Goodwill has donation locations in 35 counties and 14 cities in Virginia. We accept donations at our Goodwill Store and Donation Centers, Attended Donation Centers, and the blue Donation Boxes. Find your nearest donation drop-off location on our map.
There are some items we can't accept. A good rule of thumb is to ask yourself, "Would I give these items to a friend?" If the answer is no, please think about other ways to recycle, reuse, or dispose of your items.
Things we aren't able to accept are:
Major appliances
Mattresses or box springs
CRT televisions and monitors
Children's cribs, strollers, playpens, car seats, or other infant furniture
Hazardous, flammable, or toxic materials
Wet or badly stained items, garbage, or trash
Donate Your Computer Equipment
Goodwill recycles computers and related equipment in any condition through the Dell Reconnect program. Learn more about the Dell Reconnect program.
Learn more about Goodwill's partnership with Dell to recycle computers and computer accessories.
Donate Your Vehicle
Donating your car, truck, motorcycle, RV, or boat can help people in your community. We'll even pick it up for you! Get more information or begin the donation process, or call (855) 550.GIVE (4483).
Donate Medical Equipment
Goodwill and the Foundation for Rehabilitation Equipment & Endowment (FREE) created a medical equipment recycling program. Goodwill stores collect equipment donations. The equipment is then refurbished through sanitization, inspection, and repairs. FREE distributes the equipment to qualifying adults with medical and financial needs.
For more information about the program or to apply for equipment, contact FREE: PO Box 8873 Roanoke, VA 24014 | (540) 777.4929 | www.free-foundation.org
Pickup Service
Goodwill has partnered with ReSupply, a veteran-owned and operated company, to provide pickup service for donations you are unable to transport to our donation centers. Simply click on the link above or the button below to schedule your pickup today!
Is the Pickup Service free?
ReSupply charges a minimal fee to cover their operating costs. The fee is less than what you would pay a typical moving company or junk hauler.
Will I receive a receipt for my donation?
ReSupply will provide a digital receipt for your tax-deductible donation to Goodwill.
What will ReSupply pick up?
Any and all items accepted! All eligible items are donated to Goodwill while remaining items are ethically recycled or disposed of.
Once I schedule my pickup, how long does it take for items to be hauled away?
ReSupply will pick up your donations within 48 hours.
Will ReSupply carry items from within my home or do I have to move them?
Resupply will retrieve your items from anywhere in your home or storage unit. They'll even disassemble any items that need it (except doors, cabinets, or lighting).
Host a Donation Drive or Location
Are you, your business, or your organization interested in hosting a donation drive or a donation location at your site? For more information, email info@goodwillvalleys.com.
Donations and Tax Deductions
You will receive a donation receipt when you drop off items at any of our attended donation centers. Be sure to keep itemized donation lists if you wish to claim a tax deduction. The IRS requires donors to value their items. Taxpayers can deduct the fair market value of each item. Goodwill's Valuation Guide can help you determine the value of your donations. Prices are estimated values for items in good used condition or better. You may also refer to the IRS guide or visit the IRS online.
About Donating to Goodwill
We understand the value of your personal information and respect your right to privacy. Goodwill is committed to maintaining your confidence and trust. This commitment includes protecting the personal information that we obtain from you. We do not sell, lease or trade the names of our donors to any third parties and we do not use telemarketers to solicit funds.
We are a 501(c)3 charitable organization and donations to us may be tax deductible.
Legal Name:
Goodwill Industries of the Valleys, Inc.
Address:
2502 Melrose Avenue, NW
PO Box 6159
Roanoke, VA 24017
IRS Tax ID: 54-0884014
Phone: (540) 581.0620
Fax: (540) 581.0629
Environmental Initiatives
Goodwill Environmental Initiatives Turn Things You No Longer Need Into New Opportunities
Goodwill is a leader in environmental initiatives and has been for more than 90 years.
Following the practice of "reduce, reuse, recycle", Goodwill:
Diverts millions of pounds from local landfills
Sells reusable items in retail stores
Generates critical revenue to support the mission through sales and recycling efforts
Reduce, Reuse, Recycle at Goodwill and help your community.
When a donation cannot be sold in a Goodwill store every effort is made to keep it out of local landfills through salvage and recycling efforts. Through the Reconnect program, a partnership with Dell, Goodwill recycles computers and computer related equipment of any brand and in any condition. Learn more about the Dell Reconnect program.
Goodwill Industries of the Valleys keeps between 10 and 13 million pounds out of landfills each year, in our 35 county, 14 city service area in Virginia.
Reduce
By making donating and recycling easy, Goodwill helps to reduce the amount of materials that would otherwise end up in local landfills.
Reuse
Goodwill sells your donations in stores at affordable prices and gives them a second life. When shopping at Goodwill, you not only help the environment, you also support training and employment programs that help people in our community get back to work.
Recycle
Goodwill is committed to making sure that donations that have reached the end of their useful life are recycled in an environmentally friendly manner, thus preventing them from ending up in local landfills. This is especially important for electronics, computers, or small appliances that no longer work and potentially contain hazardous materials.