Inspire 2026: Goodwill's Strategic Plan to Eliminate Poverty
Defining a Shared Vision
Our vision statement to "Eliminate Poverty," speaks to our belief that the resources exist for us to make a significant impact in reducing poverty as we know it. It remains a call to action we hold as the ultimate measure of accountability for our work. The conditions contributing to poverty are complex and the change we expect to see will not occur overnight. However, Goodwill has defined changes we envision are possible to see in the next five years. These time-bound aspirations and changes are our practical vision through 2026.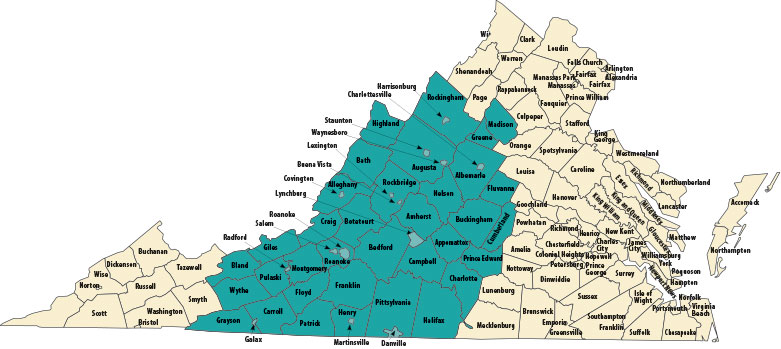 GOODWILL TERRITORY AGGREGATES
Population…………….…1,699,938
Households………………..688,937
Median Income………….$47,467
Poverty Level……………..215,047

At the start of the strategic planning process, Goodwill Industries of the Valleys conducted a series of surveys designed to gain authentic feedback across several of our primary stakeholder groups related to our internal and external strategies. Our external strategies came from input from:
Clients and Individuals who Participate in Goodwill Programs
Retail Customers
Donors of Household Goods & Clothing
Financial Supporters
Community Partners and Referral Agencies
Goodwill Team Members
Board of Directors
Surveys were administered by an independent firm and shared with the Goodwill team as an aggregate report.

GOAL 1
Strengthen operations in order to provide an effective infrastructure to meet the changing needs of our communities.

» OBJECTIVE 1.1
Strengthen internal infrastructure (tools, data platforms, software, hardware).
» OBJECTIVE 1.2
Strengthen processes (policies and procedures to support effective implementation).
» OBJECTIVE 1.3
Develop a self-funding model to sustain mission impact.

KEY METRICS
Average employee satisfaction
Average stakeholder satisfaction
Earnings and revenue
Donors per square foot
Loss prevention rating
GOAL 2
Create an organizational culture demonstrating the value of each team member through a person-centered model.

» OBJECTIVE 2.1
Create opportunities for employee engagement to inspire connection.
» OBJECTIVE 2.2
Strengthen supports necessary for employee stability and well-being.
» OBJECTIVE 2.3
Create opportunities for employee development and growth.

KEY METRICS
Retention rate
Average employee satisfaction
% of employees earning a family sustaining wage
Average cost of benefits
Internal promotion rate
GOAL 3
Achieve greater impact for individuals, families, and communities.

» OBJECTIVE 3.1
Implement a multi-generational approach to service delivery.
» OBJECTIVE 3.2
Develop a skills-based pipeline to support economic growth.

KEY METRICS
Family health and sufficiency rating
% of communities offering multigenerational model
% increase in children and youth participating in high impact services
Average wage at placement
% of placements in in-demand occupations
# of jobs created in Goodwill Business Services
GOAL 4
Collaborate to advance opportunities and equity in our communities.

» OBJECTIVE 4.1
Develop strategic relationships to build resource capacity.
» OBJECTIVE 4.2
Lead a coordinated service delivery model in a targeted community of need that results in positive change at the individual, family, community, and systems level.

KEY METRICS
Conversion of relationships to partnerships to strengthen communities
Financial donor retention
Growing philanthropy year-over-year to both achieve and sustain
Summary
Here we are — at the end of our strategic plan, which is really the beginning. As an organization, we are focused on our vision to eliminate poverty. We have defined our mission to empower individuals, strengthen families, and inspire communities. We have set goals and put key measures in place. However, we recognize to achieve any of what has been laid out before you it's going to take a strong team of dedicated individuals. Partnerships and collaboration. Investment and focus. We cannot make an impact unless we do it together. We invite you to join us as both a community member and stakeholder.
TOGETHER… we can address the very complex and real issues we all face.
TOGETHER… we can inspire and make a lasting change.