Costumes Come Alive at Goodwill!
Whether your Halloween vibe is creepy, silly, cute, or classic, Goodwill's got you covered! We can help you find everything you need for the perfect DIY, one-of-a-kind costume. Stop by your nearest Goodwill to get inspired for a Halloween look that's uniquely you.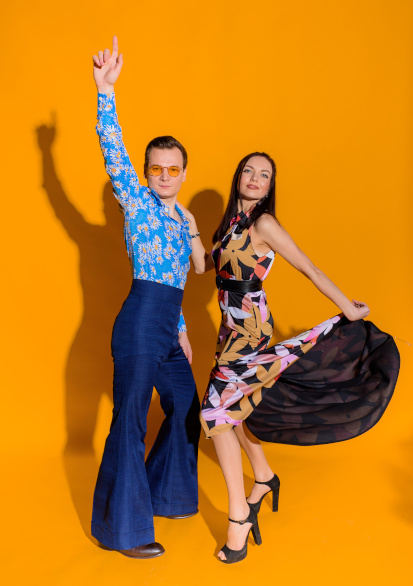 Goodwill Haunting Costume & Decoration Contest Giveaway
How To Enter Goodwill Haunting Contest
Shop at one of the Goodwill Industries of the Valley's store locations: https://www.goodwillvalleys.com/locations/  
Make sure to follow the contest rules outlined at this link.  
Create a costume OR a household decoration.
Take a photo of your creation.
Send your photo via Messenger to Goodwill Industries of the Valleys Facebook page with a brief description: https://www.facebook.com/goodwillvalleys/  
(Optional) Like and share your photo submission posted on Goodwill Industries of the Valleys' Facebook page and use the hashtag #GoodwillHaunting!
DIY Your Halloween!
Whether you're hosting a monster bash or just want to amp up your front yard's spook factor, take a look at our bone-chilling decorations and Halloween hacks.
Team Member Costumes
Goodwill team members are Halloween enthusiasts and costume experts! Each year, we ask for volunteers to model their choice of costume. All items are sourced from the Goodwill stores where they work. Most costumes can be put together for $20 or less, including shoes and accessories.
More Inspiration on Pinterest