Community Impact
38,446
Individuals Served in 2021
2,949
Credentials Earned by Individuals
670
People Placed into Competitive Employment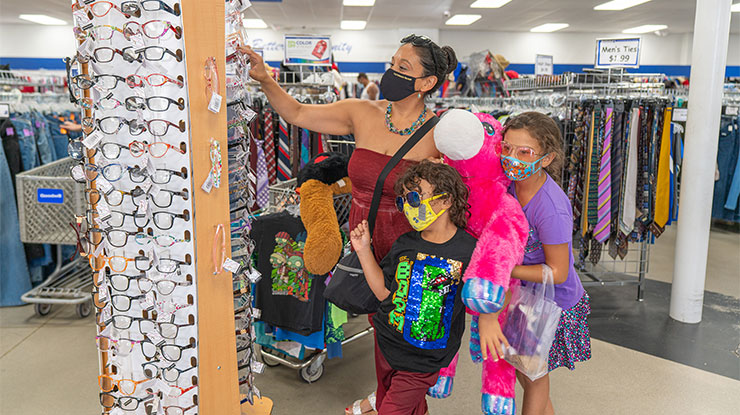 41 Stores & Donation Centers and 4 E-Commerce Storefronts

1.1 MILLION
Donation
Drop-offs

2.9 MILLION
Store Purchases

371,020
E-Commerce Orders

$442,685
Round-Up Dollars Donated

$2.2 MILLION
Sales Tax Generated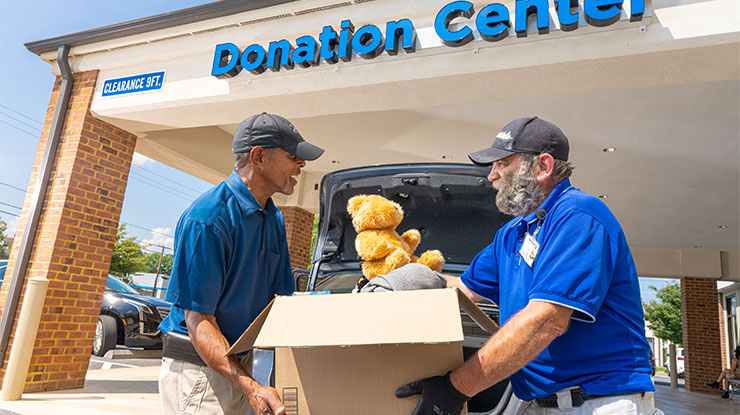 VISION
Eliminate Poverty
MISSION
Empower Individuals. Strengthen Families. Inspire Communities.
PURPOSE
Through the work of Goodwill, people will have the opportunity to achieve their greatest potential.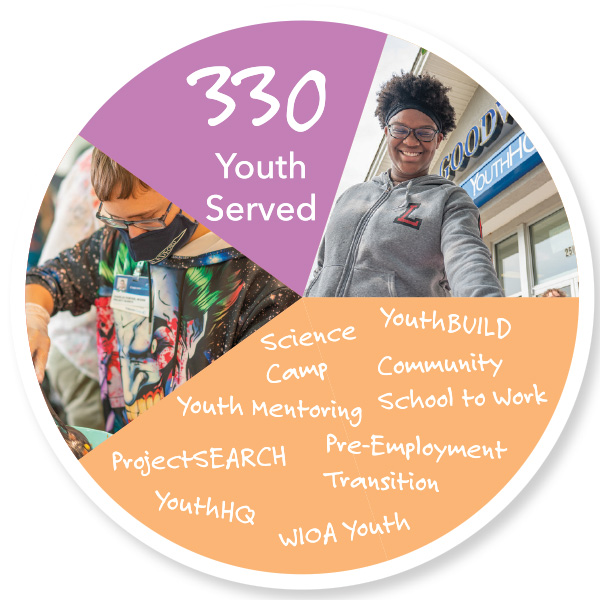 To Our Community,
The past year has been one of tremendous change, growth, and accomplishment. We celebrated our 90th anniversary, saw our CEO of over 18 years into retirement, welcomed new leadership, and crafted a five-year strategic plan focused on our vision to eliminate poverty.
None of this would have been possible without the generosity of the communities we have the honor of serving. Through your continued support, we have been able to assist individuals and families – including our own team members – right here where we live. The success of 2021 poised us to deepen our commitment throughout our territory.
Thank you for your continued dedication. We look to the future energized, with renewed focus, and excited for what lies ahead.