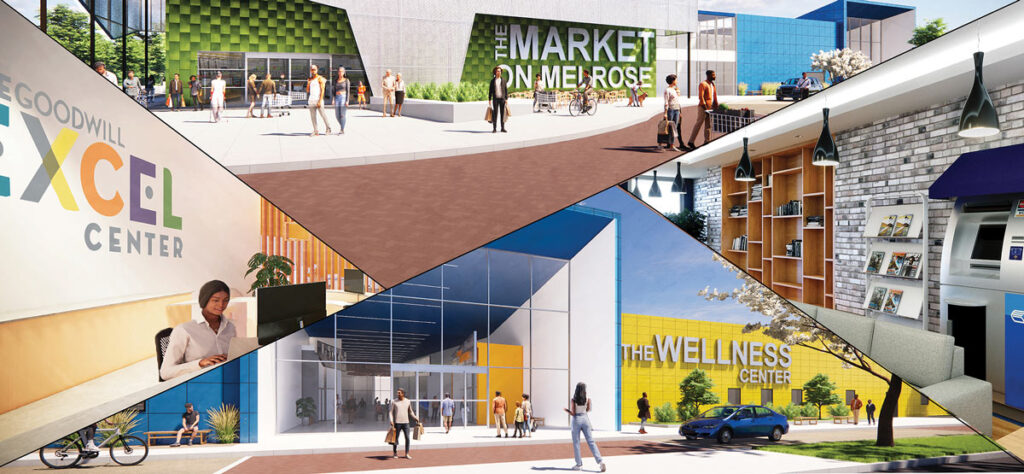 A Northwest Roanoke Community Initiative
2017
---
Launched in 2017, the Northwest Roanoke Food Access Initiative was a community collaborative spearheaded by NW residents, Roanoke College, Freedom First Credit Union, Local Environmental Agricultural Project (LEAP), United Way of Roanoke Valley, The City of Roanoke and a cross sector of other partners focused on reducing health disparities in the NW community.
2022
---
In partnership with community stakeholders, residents and partners, the community collaborative initiative will be community-led and driven by the needs and priorities of the community. The initiative will invest funding, resources, and services, and is committed to ensure individuals and families who live and work in the NW area have access to healthy and affordable food options, financial resources, and education and employment opportunities.
Why This Location
The Goodwill Campus is well positioned within the community to engage with surrounding neighborhoods.
The public face is currently Melrose Avenue with opportunities along 24th Street and Salem Turnpike for community engagement.
Three distinct bus lines are located within a ¼ mile radius to the Goodwill Campus.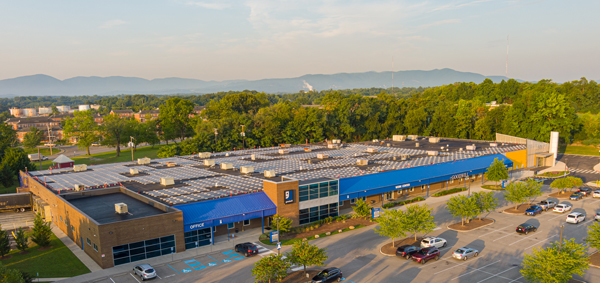 Northwest Initiative Concept Plan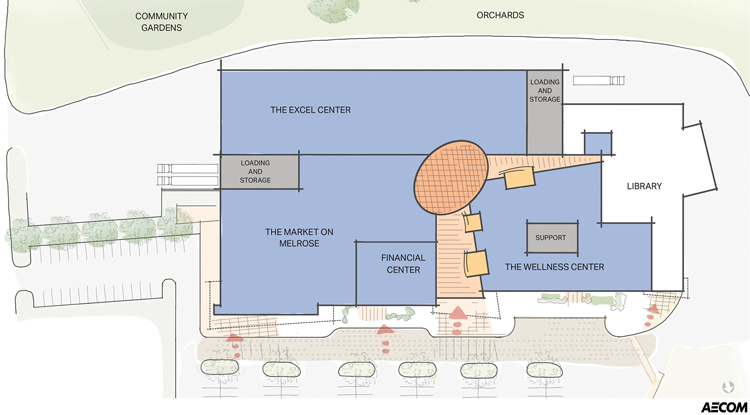 Market
The Market on Melrose will be an anchor for providing access to healthy and fresh foods, nutritional education and improving food access.
Partners
MDI
Feeding SW Virginia
LEAP
Priorities
Quality & Freshness
Affordable Prices
Virginia Fresh Match
Cleanliness and Safety
Online Ordering & Delivery

Banking Center
The Financial Center will include banking services and provide one-on-one financial counseling at no cost to area residents.
Services
Business & Personal
Checking & Savings
Loans & Financing
Financial Literacy
Individual Coaching
Credit Counseling

Wellness Center
The Wellness Center will function as a holistic community center allowing residents to connect to resources such as: physical and mental health, dental, and fitness offerings.
Partners
Carilion Clinic
New Horizons Health
Bradley Free Clinic
Family Services
Medical
Dental
Behavioral Health
Physical Fitness

Excel Center®
The Excel Center® is a free, public school that provides adults the opportunity to earn a state-recognized high school diploma and begin post-secondary education.
Resources
Flexible employment
No-cost childcare for Excel Center® students
Transportation support
Life coaching
Connections to college and career choices
Job placement services
Media
Watch the WDBJ7 Live Feed from the Unveiling Event
WSLS  Video
WDBJ7  TV News Broadcast
The Roanoke Times  Article and Videos
WSET  Article
The Roanoke Star  Article
WFIR  Radio News Report
WFIR Radio News Report
For More Information
Contact: communityengagement@goodwillvalleys.com
As the project progresses this page will be updated with changes and additional information.